Is your foundation in distress or do you suspect your foundation needs repair? Do you have cracked walls or doors that won't close? Bulging or sagging floors?
A settling home foundation can cause unsettling times for a homeowner. Every year, over a quarter-million homeowners are faced with repairing the foundation of their home. Home foundations are susceptible to all the elements of nature. Most times, the problems lie in the soils your home is built upon, the shape and type of the adjacent landscaping, and how water runoff is addressed. When your foundation begins to show damage or loss of stability, the risk of further damage and the need for repair significantly increase.
Since 2005, we have been dedicated to excellence in concrete restoration and structural repairs. We take a "customer first" approach to everything we do, from the quote to project completion.
Foundation Repair Signs:
Cracking of exterior brickwork
Cracking interior walls
Uneven floors
Windows or doors that stick
Leaning chimneys
Protect Your Largest Investment when the Soil Settles
Choosing the right product and the right professionals to repair and stabilize your foundation can help protect your home. When you work with Allied Crawlspace, a CHANCE Alliance Network member, you'll enjoy peace of mind – that unique feeling of consumer confidence that comes when you know that the job will be done right the first time. You can also rest assured that as a member of the CHANCE Alliance Network, we will provide you with a dependable, engineering based solution that represents honest value for your investment.
Foundation Repair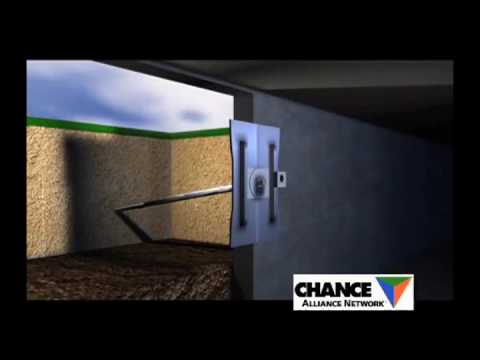 What does it means to be a CHANCE Alliance Network Member?
Since 1912, CHANCE has been the world's leading manufacturer of steel anchoring and piling devices for the electric utility, telecommunications, and civil construction industries. Today, CHANCE continues to manufacture the same time-tested original designs developed by A.B. CHANCE nearly 100 years ago. There's no need to consider cheap imitations or copycat systems.
The CHANCE product delivery network has been structured to insure quality assurance and customer satisfaction. With 18 exclusive distributors responsible for supporting the more than 1,400 highly -trained, certified installers at over 400 contractor locations throughout North America, you will receive a foundation solution you can depend on. Together, we are known as the CHANCE Alliance Network, the industry's premier foundation stabilization experts
Allow Allied Crawlspace Solutions to support you and your home with the industry's best foundation underpinning solutions. Your largest investment deserves it!
Contact us at (256) 580-3210 for more information.
Our services include:
Foundation Repair
Slab-jacking
Chance Helical Piers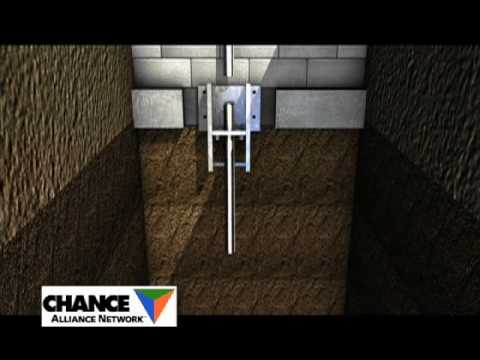 Our exclusive system enables our experts to provide advanced technology to foundation repair. After the foundation is excavated, high strength steel quad power piers are strategically placed and pressed into the ground, where the base is expanded to provide a stable lifting platform.
The structure is lifted and then the piers are permanently locked in place and filled with concrete. The void beneath the foundation is then filled with grout to further stabilize the foundation.
Filling the void with grout evenly distributes the load of the structure, provides additional strength, and also helps prevent soil erosion and pest infestation. The foundation is then back filled to a rough grade. Repairs can take as little as one day, or up to several days for larger jobs. We are committed to making the foundation repair process easy and stress-free for you, and will care for your home as if it were our own home.
All foundation repair services are performed by experienced team members and backed by warranties. We provide a complimentary, detailed proposal of your foundation which allows us to plan and implement a complete solution for you. You don't have to solve the problem alone! We have a team of expert in-house foundation teams that are here to help you identify and solve your issues with warranted products and services.
Contact us at (256) 580-3210 for more information.